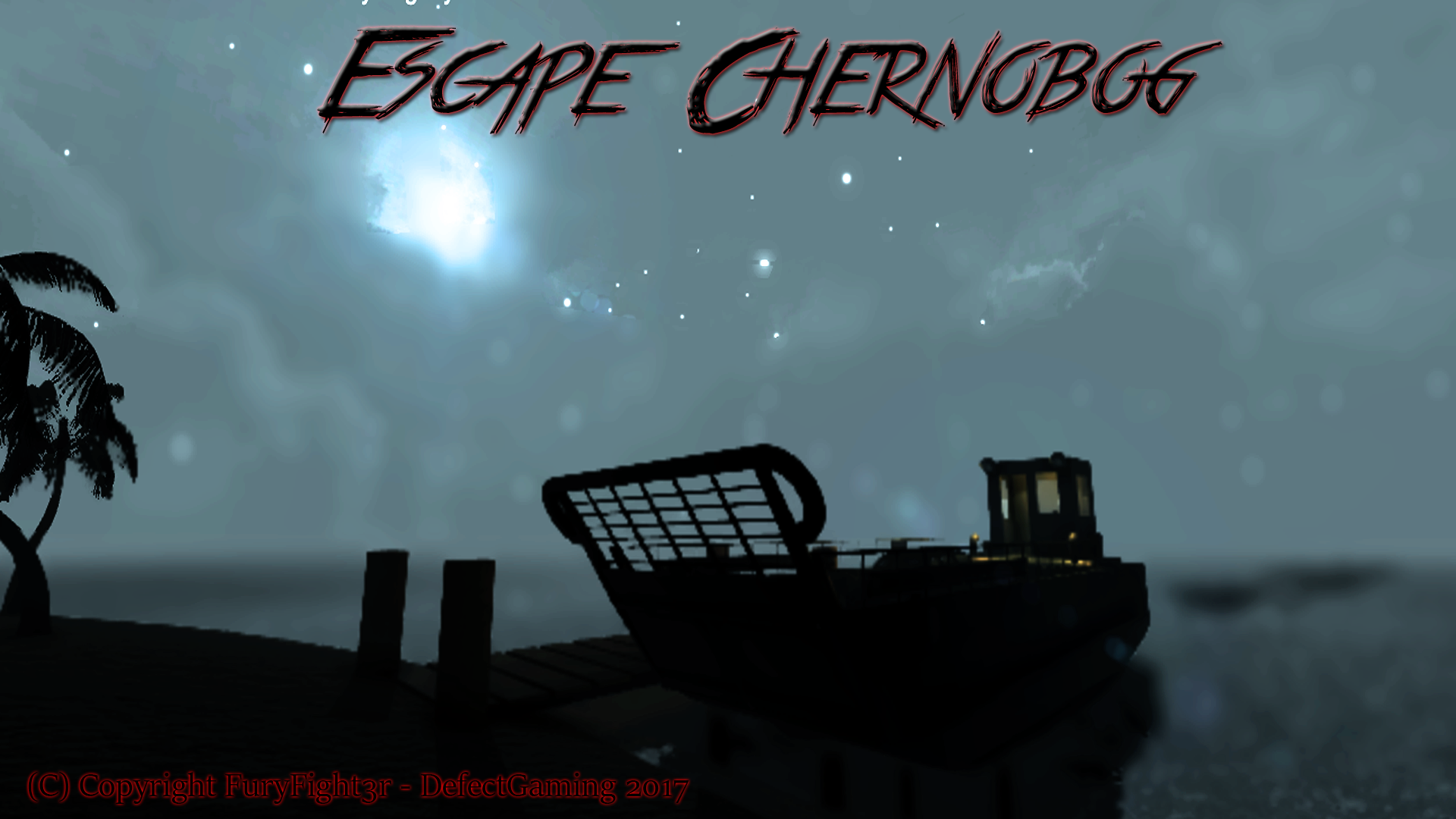 Escape Chernobog
A downloadable game for Windows
VERSION 0.0.04 Now Available for Download, you can find the release notes within the Community Threads
This is a Short Story Indie Horror Game.

The story relates to a 12th Century Slavic Dark God that was later resurrected into a human in the 19th century, you are now in the present in the 20th century and you and your team have been picking up some weird signal spikes on an island that your team had been researching, the team don't think much of it, so they send you over there to investigate.
The rest of the story is for you to experience.
This game is in very, very early stages of development, I was very hesitant in releasing this so early as its very unfinished and has a few lingering bugs, but had requests to finally upload it.

I am actively working on this game to make it better and fix the bugs, please remember to report any bugs you find that have not already been listed within the Community Threads, this will help better the game for players alike.
As of this release this is a completely free built project, designed, developed and scripted by myself, FuryFight3r, with help from video tutorials and inspiration from friends, also the people that are following the facebook page thank you.
Please be kind enough to leave some suggestions on the Community Threads, if you have some ideas on something that should be added to the game or even removed.
Facebook Page: facebook.com/EscapeChernobog
The above facebook page shows video construction of most of start to current updates.
Download
Click download now to get access to the following files:
Escape Chernobog V0.0.04 - EXTRACT TO PLAY.zip
390 MB